Emergency Locksmith
Locksmith  Calgary is a 24 Hour Emergency Locksmith making ourselves available 24/7 to take your calls. Contact our call center at: 403-800-9331.  Read More
Residential Locksmith
Locksmith Calgary Service offers wide range of safety measures to best suite your home protection needs.
Call us at: 403-800-9331 now! Read More
Auto Locksmith
Car Lockout? One of our auto locksmiths is ready to take your call now at: 403-800-9331.
Locksmith Calgary, serves you right around the clock! Read More
Car Key Made
Maybe you are in need for a quick transponder key? Call Locksmith Calgary Service, and get your transponder key made on the spot. Dial: 403-800-9331  Read More
Lock Change
Perhaps you need to replace your locks?
Locksmith Calgary service provides wide range of security
solutions based on your specific needs. To schedule an appointment with us now, call: 403-800-9331. Read More
Commercial Locksmith
Locksmith Calgary Service offers businesses around the city metro, a complete 24/7 locksmith package. For more information, contact us now!  Read More
---
Contact Us – 24 Hour Locksmith Calgary
---
Welcome to the best locksmith in Calgary!!!
We are the company you want to call if you are:
Locked out of your car?
Locked out of your house?
Locked out of your business or office?
We have the best rates in Calgary for all of these lockout services and have the fastest response time as well!!
Call now for prompt service and a locksmith will be on his way to assist you in record time!!! 403-800-9331
24 Hour Automotive Locksmith – Car lockout?
Locksmith  Calgary has qualified and expert locksmiths available any time of the night or day, weekend or holiday.
They are experts at opening standard to even the most difficult of vehicles
with the best security systems with ease and no damage to your vehicle.
Always equipped with the latest in car unlock tools and the latest technology.
There is no doubt, we can get the car door opened, at a great price and get you back on the road.
Car keys made
Ignition unjammed and changed
Key extraction
Lost your car key or the key isn't working? We can make you a key on the spot and at a better price than the dealer!!
Also for older vehicles, it can be difficult to find someone to make a key,
not even the dealers can do it. So call us and your vehicle key dilemma is solved.
Likewise, jammed ignitions can be replaced on the spot and a new key made!
For the fastest and most efficient service call now: 403-800-9331
Locksmiths come directly and efficiently to open your door in the best way possible
Our technicians are fully trained in opening and repairing these.
Residential Locksmith -24-hour house lockout?
The minute you call us, our locksmiths are on their way to get your house door open in the best way possible.
It's frustrating to be locked out of your own home and we understand that you need to get back in asap as we are all busy.
Locksmith in Calgary's expert technicians is kind and courteous with your time and your property.
As well they will offer you many options to help you avoid this mishap in the future.
Lock change
Lock Re-key
Security upgrades
Master key for all doors
We recommend re-keying your locks if you've had workmen in, or if this is your new home.  Similarly, if you have a change in tenant, it is the most cost-effective approach.
This service just changes the cylinder in your existing locks to work with a different key.
Also, all locks can be re-key-able to the same key, also known as the "master key" if you like.
Moreover, instead of changing the old cylinder with a new one, in some instances, you may be able to get away with re-keying using a "Residential Cylinder" lock. These locks are pick drill & bump key resistant giving you a security upgrade.
Call now for a consultation on your safeguarding solutions for your home.
Business lockout?
We get it here at locksmith Calgary!!! You need your business doors opened
and quickly. Customers are waiting, even lining up!!! Just call us and our closest locksmith will be there in record time!!
This is what we do at Locksmith in Calgary, and we are well staffed with available technicians 24/7!!!
Commercial Locksmith In Calgary 
Commercial lock change
Lock re-key
Master re-key
High-security upgrades
Locksmith In Calgary has a large selection of commercial locks to upgrade or replace
your current locking systems and add-on solutions as well.
Master re-keying services allow or restrict access to certain areas and certain employees on the premises.
Maybe you have a disgruntled ex-employee not returning a key? In this instance, re-keying that specific lock is a cost effective solution for your business.
Call now for a free estimate for commercial lock change or re-key 5 locks and up!
For all your locksmithing needs Locksmith in Calgary has you covered! Call us now at: 403- 800-9331  for any of our services in record time!!
We are the best in the business of locksmiths!!
Fastest Response Time
Best rates for all services
24/7 Service anytime
Satisfaction guaranteed
---
24/7/ 365 Customer Support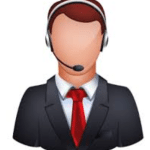 Only 15 Min Response Locksmith In Calgary.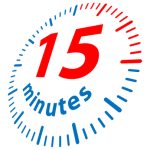 Save Money Best Price In Calgary
---
---